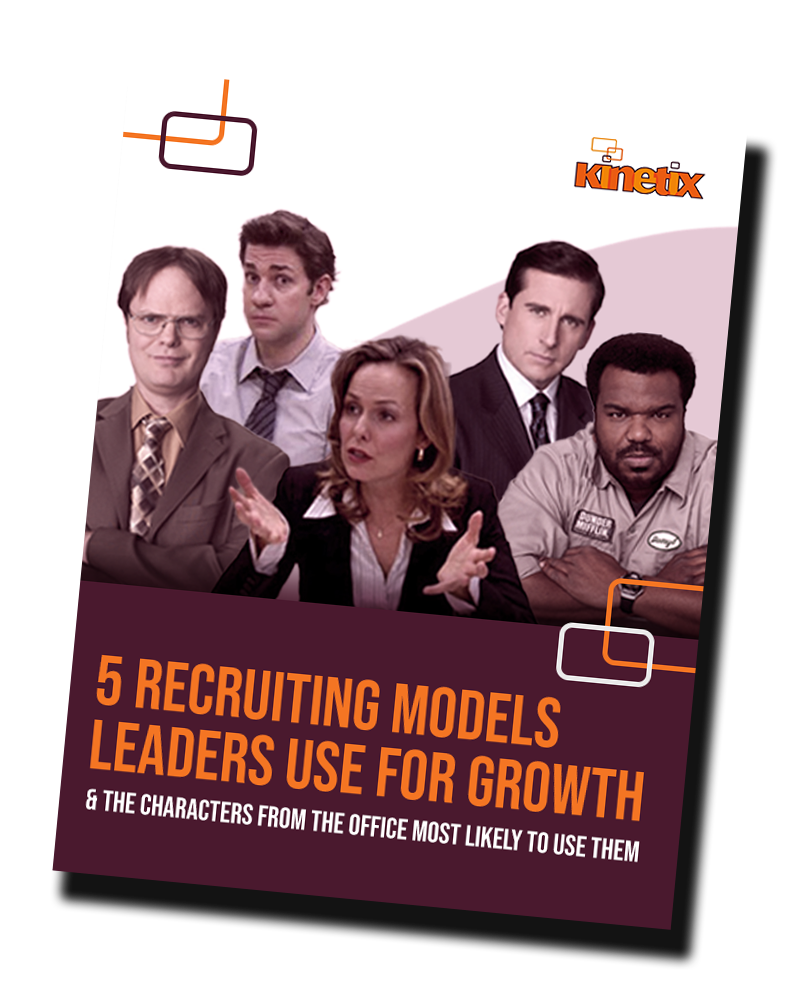 Your Business is Growing. Make Sure You Can Recruit Fast Enough to Keep Pace
Talent Acquisition, HR and C-Level Leaders are under pressure to make sure the ability to hire quickly doesn't block growth. After experimenting with headhunters and search firms, many come to the conclusion a more strategic solution is needed.
Download our roadmap on 5 Talent Acquisition/Recruiting Models Leaders Use for Growth to understand your options and make the best call for your company. We've thrown in multiple references to The Office to keep it interesting. What could go wrong?