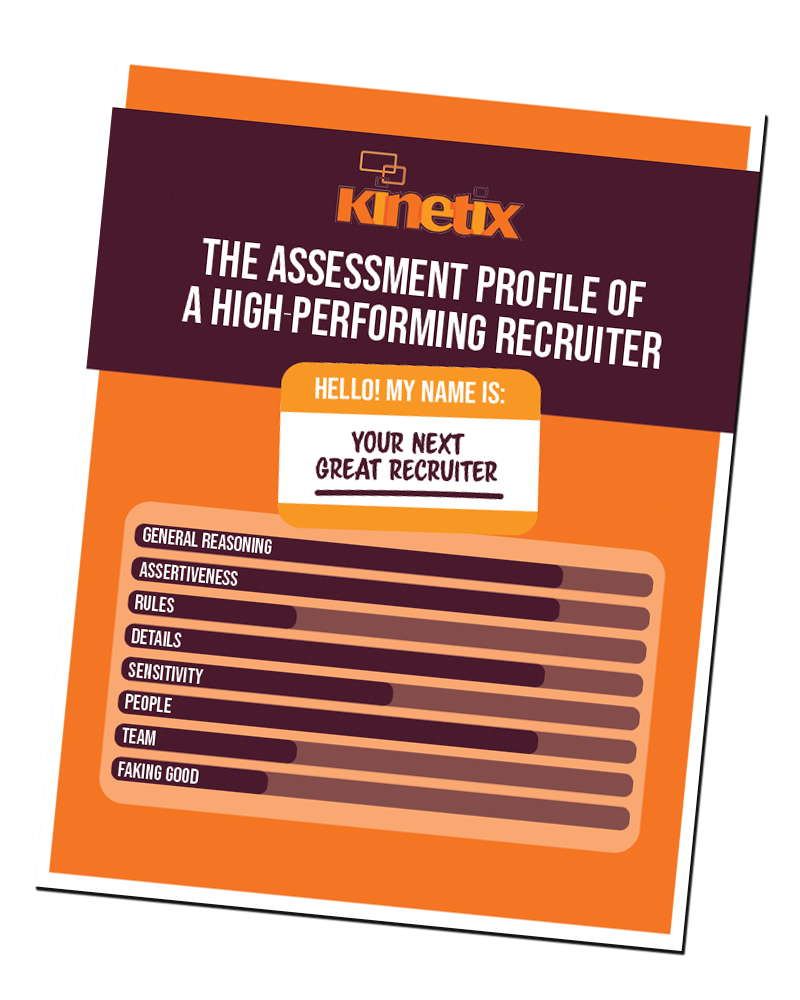 Hiring Recruiters Can Be Hard
When it comes to Talent Acquisition, there's one thing that can sneak up on TA and HR leaders - hiring recruiters for your own team. As good as you are at serving the needs of the businesses you support, having a strategy to land the best recruiting talent can be challenging.
At Kinetix, our clients are growing, which means we have been hiring even more recruiters to serve those needs. We include an assessment layer when we hire recruiters at our firm, so this Kinetix Labs paper, The Assessment Profile of a High-Performing Recruiter, outlines everything we've learned about using an assessment to hire the best recruiters and prevent false positive hires. Enjoy!